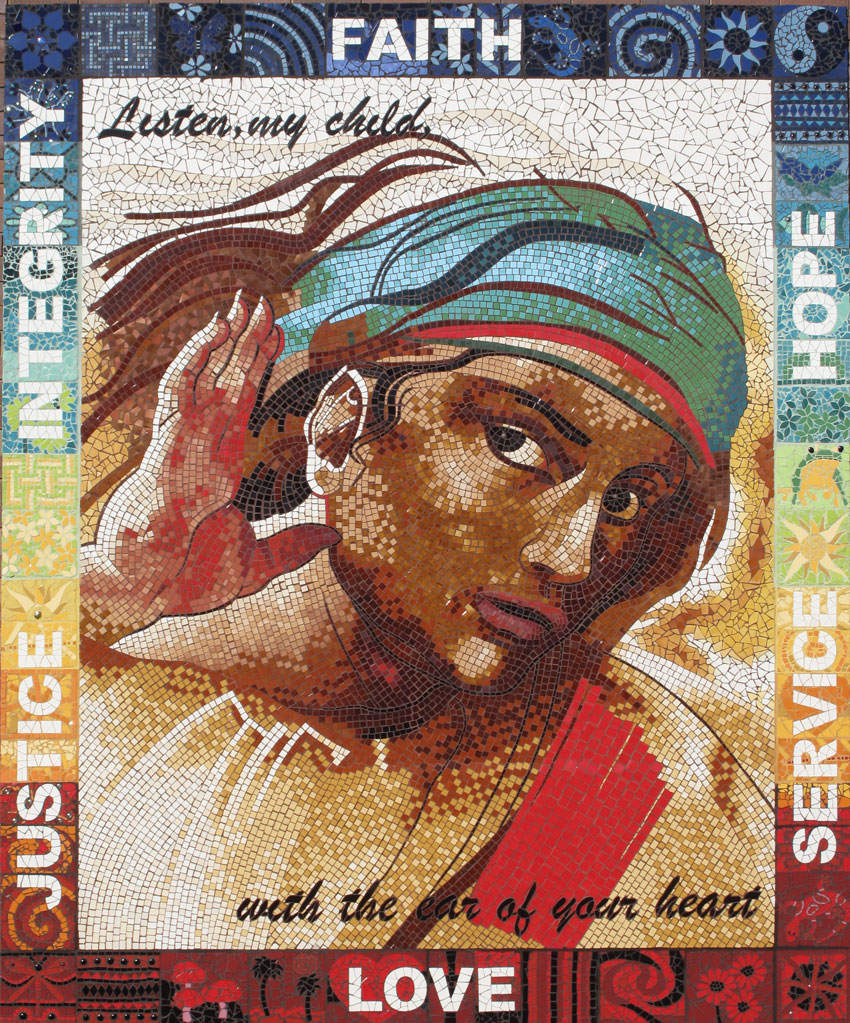 A mosaic artwork to commemorate the 100th year anniversary of Our Lady of the Assumption School in Enoggera, Brisbane
Took  over 12 months to create
Mosaic is 3.5m x 2.9m in size and installed 2m above ground level
Involved nearly all the students (300) and many teachers
Estimated 50,000 pieces of ceramic tile on 71 individual mosaic panels
Starting point for this project was a photo of a historical pastel painting and a famous text by Benedictine of Nursia. The mosaic artwork was to involve the whole school community, but would allow a large area for the artist to interpret this material. The design phase went very smoothly and then we were away – with 12 months from go to whoa!
Knowing the installation challenges, and the bedlam it would be to work with so many students I chose to create the mosaic on 71 cement boards which would all be screwed to the wall individually and then grouted in.
Through a series of workshops and a friendly and clever school community we were able to get the outside pieces made within time and they came out great.
Construction of the main artwork brought many challenges but the biggest one was with myself – maintaining the discipline and patience for a whole year on one project. As it turned out I thrived on it and would have to say it was the most fulfilling year of my mosaic career sofar. Bring on a 3 year project!!