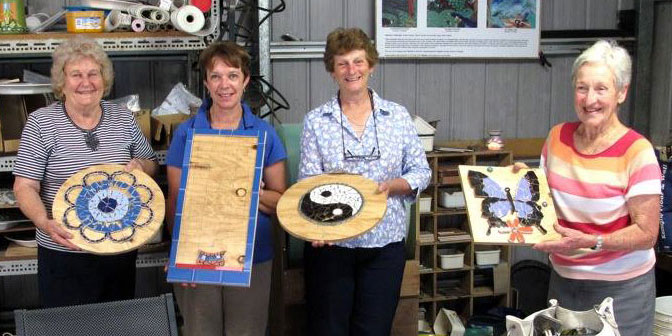 Discover, rediscover or explore your creative side – learn how to mosaic!
We all have a creative side – it's just that it often gets crushed by our busy modern lifestyle. Get away from it all (even if only for a little while), relax, and try your hand at learning mosaics. It's a guaranteed stress buster!
Learn how to mosaic at home through our online mosaic classes or I can deliver DIY mosaic kits Australia wide or come to beautiful Maleny Qld and create whatever you want in a weekend mosaic retreat!