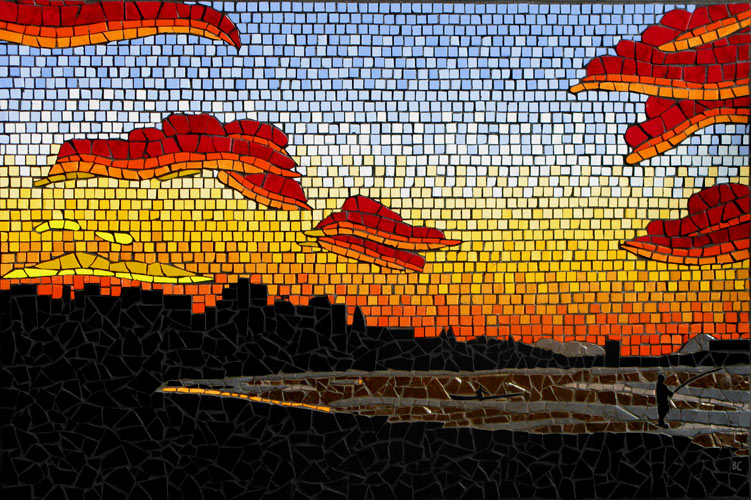 1230 x 830mm
Ceramic tile on a sealed plywood backing.
This colourful work is an original design.
Artist comment: Cane fire season is based on a series of photographs I took whilst swimming down at the Mooloolaba Spit. Locals, or anyone living in a cane growing area knows of the sunsets that occur during the burning season.
To me though, the mural also represents the mood of dusk down by the water. Unfortunately the photography doesn't capture the effect of using goldene tiles for the ocean, which are highly reflective, and do a good job of capturing the shine of the water reflecting the sunset.
Fully sealed to protect against staining & mild weather, but it's best position would be indoors or outdoors undercover. Not suitable for frosty conditions.
Comes ready to hang as a mural.
Available for immediate sale, please contact me for a shipping quote
$1,295 + shipping