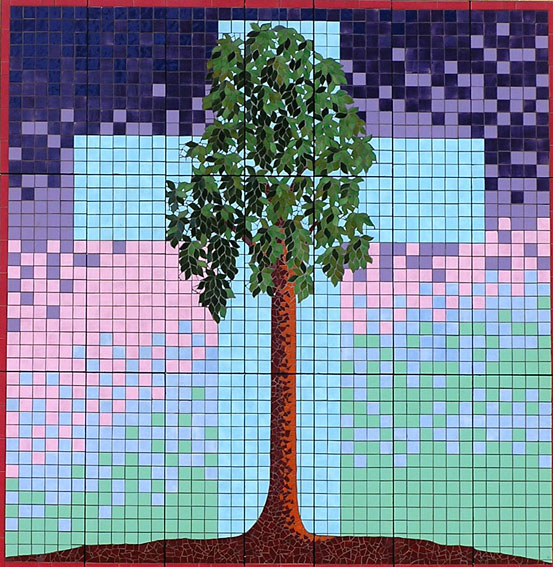 3.6m x 3.4m
mosaic mural installation created with ceramic tiles
Artist comment: This was a most interesting and challenging project for the St Peter Chanel Catholic School in Brisbane.
The design is loosely based on the School's emblem with the addition of colour.
I created the mural in 21 pieces on compressed fibre cement mainly to make installation more feasible – the top of the mural is about 7 metres from the ground so big pieces were most impractical.
To keep costs down, we used 7.5cm squares for the background colour and this is very effective from a reasonable viewing distance.
The project was funded by selling inscribed terracotta bricks to the school community which were later installed below the mural.
The kids loved the work so it has to be considered a success all round!